influence everyone everywhere​
it support - web development - webmastering

Digital services provides' a customer focused, single point of contact for IT Services, making the best use of technology and delivering operational excellence through a commitment to professionalism and continuous improvement.

Engineering IT The Right Way
Digital Services creates websites for communities, organizations and small business.

Our goal is to earn each customer's loyalty as the result of our experience, service excellence, and competitive pricing. Contact us or call us at (925) 338-9070.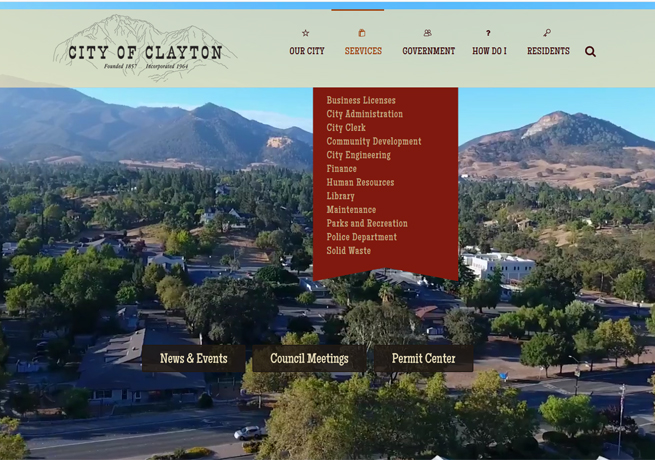 Nestled at the bucolic base of picturesque Mt. Diablo, Clayton is in close proximity to the greater San Francisco Bay Area with all the amenities, sports and cultural opportunities offered by that choice location.

Clayton is a safe residential community of around 11,288 people. It is a town which values civic partnership with business leaders, community leaders, and our neighbors.
City of Clayton
Visit the website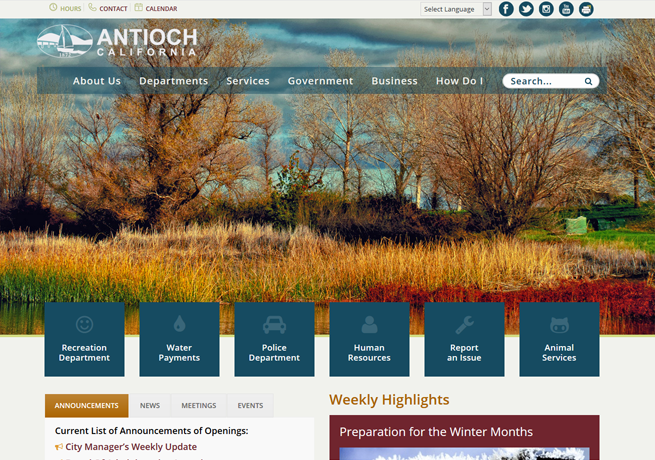 Antioch is the Gateway to the Delta, located on the banks of the San Joaquin River in Northern California. With a population of over 110,000 people, Antioch has become the heart of Eastern Contra Costa County, offering a variety of employment, shopping and vast recreational activities.
City of Antioch
Visit the website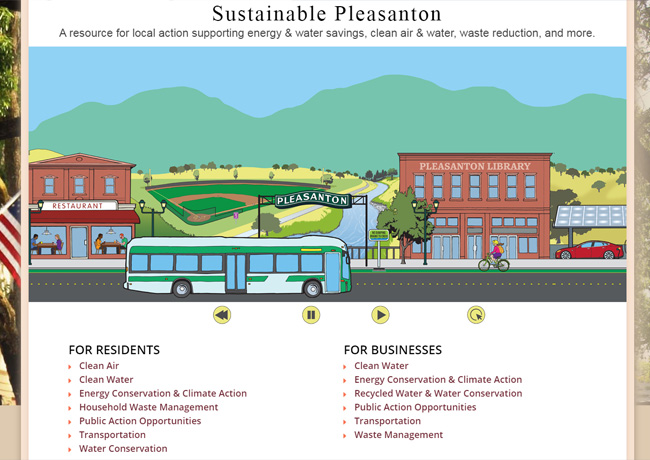 A resource for local action supporting energy & water savings, clean air & water, waste reduction, and more.
Sustainable Pleasanton
Visit the website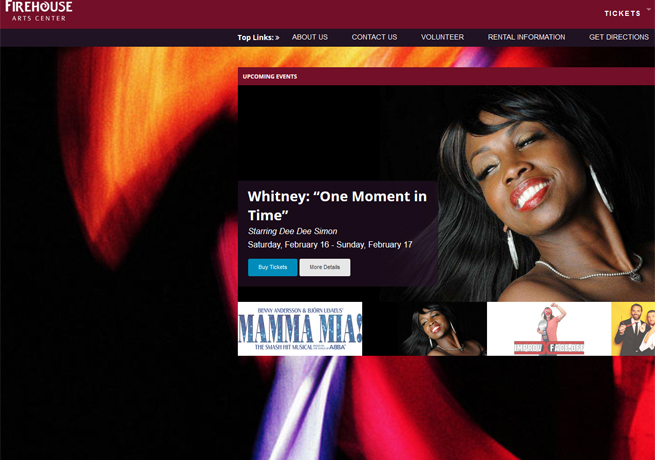 The Firehouse Theater brings you performances in music, poetry, theater, comedy, film and more. You'll experience the drama of world-class programming and a state-of-the-art venue for an unforgettable evening.
Firehouse Arts Center
Visit the website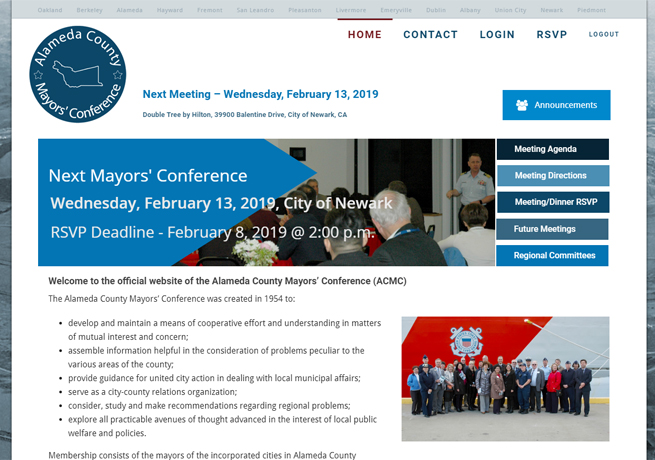 The Alameda County Mayors' Conference was created in 1954 and membership consists of the mayors of the incorporated cities in Alameda County including Alameda, Albany, Berkeley, Dublin, Emeryville, Fremont, Hayward, Livermore, Newark, Oakland, Piedmont, Pleasanton, San Leandro and Union City.
Alameda County Mayors' Conference
Visit the website